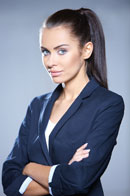 Uninterruptible power supply Supplier

info@upspowersupply.net
What are the Components of UPS?
The UPS is made up of four parts, including rectification, energy storage, inverter, and switch control. The voltage stabilization of the UPS is usually accomplished by the rectifier. The rectifier can be the silicon controlled rectifier or the high-frequency-switch rectifier. The rectifier itself can control the output range according to changes of the external power. When the external power is changed (the change meets the system requirements), the output range has a basically unchanged rectification voltage. The purification
function of the UPS
is realized via the energy storage battery. The rectifier cannot remove the interference of the instant impulse. After rectification, the voltage might still have the disturbing impulse. The energy storage battery, apart from storing the DC, serves as a large capacitor, whose equivalent capacitance is in direct proportion to the capacity of the energy storage battery. When the voltage on two ends of the capacitance has no sudden changes, the smoothing influence of the capacitator on the impulse can be made use of to eliminate the impulse interference for the purpose of purification or shielding of interference. Stabilization of the frequency is realized via the commutator. The frequency stability depends on the stabilization degree of the oscillation frequency. The working switch, automatic bypass switch following the main engine's self-detection of faults, and trouble-shooting bypass, are designed to facilitate daily operation and maintenance of the UPS.
When the power grid voltage can work normally (as shown by the load power supply), it can charge the energy storage battery at the same time. When the sudden blackout happens, the UPS starts to work, and the UPS demonstrates different driving capacities in terms of the load with different performances. When the overload is serious, the grid voltage will be directly supplied to the load via rectification.
The UPS is divided into two parts, including the main engine and the energy storage battery. The value of the rated output is decided by the main engine, and has a close bearing on the attributes of the load. As mentioned above, the driving capacity of the UPS varies in the load with different performances. The load power should satisfy 70% of the rated power of the UPS. Selection of the energy storage battery's capacity is, after the load power is confirmed, decided by the length of reservation. The length of reservation differs due to different situations of various enterprises, and depends on the turn-on time of the power, usually ranging from several minutes to several hours.