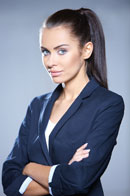 Uninterruptible power supply Supplier

info@upspowersupply.net
Advantages of operating principle of power frequency UPS
Power frequency UPS ensures rapid and flexible measurement data with digital signal processing technology, thus producing fast control variables to ensure real-time control for chargers and inverters.
Power frequency UPS has stronger short-circuit protection ability and overload ability than high frequency UPS.
As the power grid is not stable and is easy to be affected by external conditions, it has higher short-circuit protection ability and overload ability. Power frequency UPS would greatly improve the security and stability of load equipment.

2. Pay full attention to the total load capacity can not be greater than the rated power of the UPS. If the total load capacity is too large, the battery in the UPS will be overloaded. Over time, the battery will be damaged or even damaged.
Constant current charging:
Constant current charging is performed by a piecewise constant current method. It is generally achieved by the adjustment of the charging device itself. The charging current can be arbitrarily selected and adjusted, and the adaptability is strong, and is particularly suitable for long-time charging of a small current, and is also advantageous for charging a battery with a slower capacity recovery.

1. Backup UPS: When the utility power is normal, the utility power supplies power directly to the load. When the utility power exceeds its working range or power failure, it is converted into battery inverter power supply through the transfer switch. The utility model has the advantages of simple structure, small volume and low cost, but the input voltage range is narrow, the output voltage stability and precision are poor, there is switching time, and the output waveform is generally a square wave.