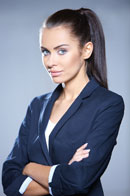 Uninterruptible power supply Supplier

info@upspowersupply.net

Prepare all tools required for installation.
A percussion drill, several expansion screws and basic electrical tools are required.
Install UPS on the south wall of workshop.
UPS host is installed on the wall, its battery cabinet is installed below the UPS host.
Protection of computers storing important information
Due to instability of the power source and voltage or other reasons, the computer might suffer sudden power failure. To a general computer, the sudden power failure is very common to see. However, if a computer is stored with important information, it might cause immeasurable losses to the user.
Trace points
The multi-core soft wire is the best choice for all input and output copper cores for the convenience of the user's cabling and the machine's wiring. The ground wiring for the machine input and output should adopt the metal protection cover (particularly the wiring under the anti-electrostatic floor of the machine room) to prevent the mouse's biting, accidental consumption, and burning-caused fracture. The metal protection cover can shield the electromagnetic interference, which is convenient for underground wiring of communicational devices' signal wires.

Generally, the UPS is made up of the charger, inverter, static transfer switch, and accumulator.
Below is a brief introduction of different parts of the UPS:
1. Role of the charger
Absorb energy from the main power supply. Generate the DC via the bridge SCR current and resistance filtering current. Directly provide the DC for the accumulator and the inverter.

A: With the development of information and technology, the network has become an indispensable part of people's life and work. Reliability of power supply of the digital machine room constituting the network has become a linchpin. The UPS emerges to cope with the need of uninterruptible power supply. Voltage stabilization, filtering and no interruption constitute three basic functions of the UPS.