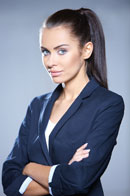 Uninterruptible power supply Supplier

info@upspowersupply.net
What Should you Pay Attention to When Installing UPS?
Trace points
The multi-core soft wire is the best choice for all input and output copper cores for the convenience of the user's cabling and the machine's wiring. The ground wiring for the machine input and output should adopt the metal protection cover (particularly the wiring under the anti-electrostatic floor of the machine room) to prevent the mouse's biting, accidental consumption, and burning-caused fracture. The metal protection cover can shield the electromagnetic interference, which is convenient for underground wiring of communicational devices' signal wires.
Safe wiring
Check the ground connection and whether the ground resistance is in line with standards. This can ensure safe operation of the machine and well resist against thunderstroke. The air switch or the breaker (the zero line should not be set up alone) should be set up within the power distribution cabinet in front of the machine input. Use the UPS/EPS accumulator for periodical discharge detection, but its current should not be too small, which should be slightly larger than the maximum input current of the UPS. This is to avoid frequent trip caused by a too small power. The UPS and EPS input front terminal should not be connected with any power leakage protection switch.
Balanced power use
The three-phase power should be distributed as equally as possible. If the distribution difference is too large, the neutral line (zero line) might have a too large current or the ground voltage of the zero wire will be slightly high. Finally, the machine's operation safety might be threatened, which might even cause a fire disaster.
Use environment
The UPS and the EPS
should be stored in a damp and dirty environment without air cross-ventilation. The small UPS should not be directly piled up on the ground. There should be something paved on the bottom to prevent moisture condensation of the machine in spring. The medium-sized or the large-sized machine should be put in the specialized machine room. A favorable operation environment can largely extend the service life of the machine and various loads. When the operating environment temperature is above 25℃, the service life of the accumulator, if rising by every 10℃, will be cut by half. If the operating environment temperature is above 30℃, the service life of the machine, if rising by every 10℃, will be cut by half.
Post-installation initial check
Installation of the medium-sized and large-sized machine should open the machine plate to check whether the circuit plates, winding displacement, DC capacitance, module's screw, wiring material, component, and transformer is loosened or falls apart.
The above procedures are to prevent negative phenomena caused by huge shocking during the transportation process.
If the light to check the above procedures is inadequate, the flashlight or other light sources should be borrowed for a careful check before implementation of the followi