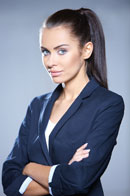 Uninterruptible power supply Supplier

info@upspowersupply.net
Isolation Transformer in UPS
An isolation transformer is a transformer in which the input winding is electrically isolated from the output winding. The principle of the isolation transformer is the same as that of the ordinary transformer. It uses the principle of electromagnetic induction. Since the secondary is not connected to the ground, there is no potential difference between any of the secondary lines and the ground. It has been widely used in UPS power systems.
The isolation transformer is a major component in the UPS power supply system. Since it is the main component, what is its function?
1. In the UPS power supply, if the third harmonic and interference signal of the power grid is serious, the isolation transformer can remove the third harmonic and reduce the interference signal.
2. The isolation transformer can be used to generate a new neutral line to avoid abnormal operation of the equipment due to poor neutral line.
3. The isolation transformer can prevent the current distortion of the non-linear load from affecting the normal operation of the AC power supply and polluting the power grid, and plays a role in purifying the power grid.
4. Sampling at the input end of the isolation transformer, so that the distortion of the nonlinear load current does not affect the accuracy of the sampling, and it can control the actual situation. If the load is unbalanced, it will not affect the normal operation of the regulated power supply.