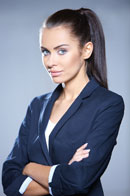 Uninterruptible power supply Supplier

info@upspowersupply.net
What are the Advantages of Power Frequency UPS?
Advantages of operating principle of power frequency UPS
Power frequency UPS ensures rapid and flexible measurement data with digital signal processing technology, thus producing fast control variables to ensure real-time control for chargers and inverters.
Power frequency UPS has stronger short-circuit protection ability and overload ability than high frequency UPS.
As the power grid is not stable and is easy to be affected by external conditions, it has higher short-circuit protection ability and overload ability. Power frequency UPS would greatly improve the security and stability of load equipment.
Advantages of hardware configuration of power frequency UPS
Technically, power frequency UPS is equipped with additional input and output transformers than high frequency UPS
Unique standard input/output transformer of power frequency UPS isolates current free from input influence. In industrial environments, some external devices are large interference inputs, such as pumps and engines. These disturbances easily cause current fluctuation and affect the safety of load, so current isolation is particularly important in this field.
High frequency UPS doesn't contain these components for the purpose of reducing product cost, corresponding, the current stability is not as good as power frequency UPS.
Strong adaptability to the harsh industrial environment
Power frequency UPS is mainly designed to be used in harsh industrial environments, its protection level reaches IP54, while the high frequency UPS doesn't have such an adaptability.
Power frequency UPS is designed for using in industrial environments, such as petrochemical, electricity, transportation. Applied in various harsh outdoor industrial environments, the UPS shall prevent the effect of external input, such as high temperature, high humidity, dust, vibration, corrosion and explosion hazardous gases, as well as some unpredictable environments.
High frequency UPS is not particularly designed for industrial environments, so it can only be installed in a clean, safe and predictable environment, such as air-conditioned room, low temperature and dustless environment.
Power frequency UPS can adapt to high temperature environment of 0-55℃, relative humidity of 0%-95%, dust and rainwater prevention.
Design characteristics of power frequency UPS
components
Components of power frequency UPS can be designed according to customer specifications and needs, each component can withstand a higher rated power and has a longer life, so as to ensure the safety and durability of user equipment operation.
High frequency UPS focuses on reducing costs in the design, so its components only meet the minimum rated power requirements.