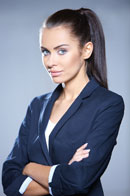 Uninterruptible power supply Supplier

info@upspowersupply.net
What is the Basic Composition of UPS?
Below are major components and functions of the UPS:
Generally, the UPS is made up of the charger, inverter, static transfer switch, and accumulator.
Below is a brief introduction of different parts of the UPS:
1. Role of the charger
Absorb energy from the main power supply. Generate the DC via the bridge SCR current and resistance filtering current. Directly provide the DC for the accumulator and the inverter.
2. Role of the inverter
Transfer the DC provided by the charger into the D output. Therefore, the inverter is also known as the DC/AC inverter. As a core port of the UPS, the performance of the inverter is decisive to the output waveform, efficiency, reliability, transient response, noise, volume and weight of the UPS. Therefore, the performance of a UPS is partially decided by the performance of the inverter
3. Role of the static transfer switch
The static transfer switch mainly functions to ensure uninterruptible power supply of the UPS power system. When the UPS power supply is normal, the inverter's output current will become the main power supply of the computer equipment (or directly providing the computer with the power after the electric power passes by the voltage-stabilizer). Under the following circumstances:
When the computer is started or the surge happens to cause overload;
When the inverter is in fault.
The voltage is used to detect the signals. The static transfer switch can quickly transfer the inverter power supply for the load to the electric power supply. Once everything is normal, and the electric power and the inverter have a synchronous voltage and the same frequency, the inverter power supply resumes. The static transfer switch is a critical equipment which can finish the switch and ensure reliable and uninterruptible power supply.
4. Role of the accumulator
The accumulator is a device to store the electric power. When the power supply is normal, the DC power charges the accumulator, transforming the electric energy into the chemical energy. When the electric power is disconnected, the UPS power will rely on the output DC of the accumulator to maintain the normal operation of the inverter. This is to transform the chemical energy into the electric energy for the inverter's use.
The control part plays an important role in the UPS power system. Through reasonable control, the UPS power system can be designed to provide the computer with a steady and reliable electric energy.