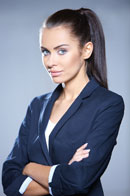 Uninterruptible power supply Supplier

info@upspowersupply.net
What Role does UPS Power Play in our Lives?
UPS is a constant-voltage and constant-frequency uninterrupted power supply with energy storage device inside and inverter as its main component, it's mainly used to provide uninterrupted power supply to a single computer, computer network system or other electronic equipment. When the power grid supplies power normally, UPS stabilizes the power supply and then supplies to the load, at this time, UPS is an AC voltage regulator. It also charges the internal batteries. When the power grid is cut off (unscheduled interruption), UPS immediately supplies 220 V AC power to the load by inverting the battery power in the machine, so as to make the load work normally and protect the software and hardware of the load from damage. UPS devices usually provide protection against excessive and low voltage.
UPS is different from ordinary batteries because ordinary batteries supply power with direct current directly, such as the electricity used in notebook is converted from AC to DC and then stored in its battery. When using , the notebook could use DC directly. Differently, UPS converts AC to DC firstly and the store in the energy storage equipment. When using, it converts DC to AC for equipment. The one who doesn't know the principle of power supply or electronic products may not understand, they only need to know that the principle of UPS is different from common batteries while keeping similar functions.